As the mother of two children aged three and seven, it was difficult for me to find my way back into the world of work after a short break - and I think that's how many other parents feel. To get a better and easier start, you need companies that offer flexible working time models and the possibility of a home office.
At Renuo I found both and so since January I have been working in Renuo Accounting and Administration with a flexible workload. This means that I work one or two days a week in the offices in Wallisellen and do the rest of my work (another 30%) from home in my home office. But how well does a home office work with children?
Fortunately, it works quite well for me: thanks to the flexible working hours, I can work during my lunch break or in the evening when my children are asleep or my husband takes over the children after work. The grandparents also take care of the children when I work in the office. On which days I am in the office, I can therefore and from the Renuo plan freely. This work model makes my everyday life much easier - and it enriches it: on the one hand, I can spend valuable time with my children on my free mornings or afternoons and, on the other hand, the working days in Wallisellen offer me a great balance with exciting professional challenges.
But the Corona wave got everything mixed up. When it reached Switzerland at the end of February and the lockdown was sealed in mid-March, we moved all our working hours to the home office until further notice.
Basically, this worked out quite well, as the Renuo is almost completely digital anyway and we are all well equipped. Even before Corona, we were already of the opinion that the home office is a great model - although not in the long term, as social exchange is also extremely important for a balanced workplace.
However, we had to reorganise ourselves from then on. As the grandparents were then part of the risk group, their childcare was suddenly dropped. However, we were lucky in our misfortune: my husband was put on short-time work and was therefore able to take over childcare for the duration of my entire home office time.
The working days in the home office during the lockdown almost always started the same way: Every morning at 9 a.m. we met for a virtual team meeting. During this meeting we exchanged information about current work and kept up to date on everything important. What I particularly appreciated about this virtual exchange was seeing other faces and having conversations outside the family. Meetings with customers or staff discussions also took place online only. Holding the meetings digitally worked very well and has since become very established in our company. We use various providers, including Zoom, Whereby and Slack.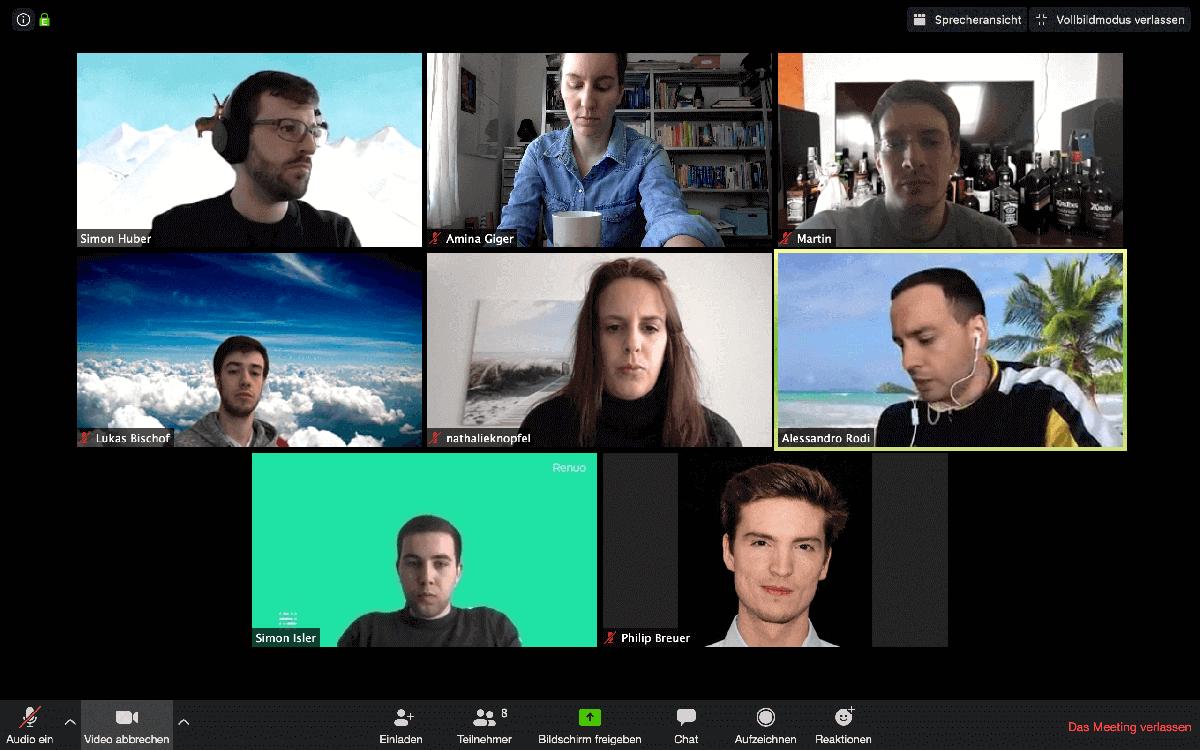 However, a major difficulty of the home office for me was the distinction between private and business. At 10 o'clock in the evening I checked my e-mails - I might miss something - and answered one or the other, although I could be 100% sure that my counterpart would not read the answer until the next morning. Sometimes I also imagined that most of them were working in their home office anyway and therefore were probably online at that moment.
From the beginning of June, we gradually returned to the office, taking the necessary hygiene rules into account. The social contact from then on is very good and I was happy to see my work colleagues again regularly. During this time I realised how nice it is to have a great team. Although I had enjoyed the time with my family very much, I was now looking forward to seeing my friends, colleagues and especially my parents again regularly.
The lockdown was a good experience and yet I am glad that we were able to return to normality. The strange - almost embarrassing feeling when you cough, even if you have only choked, we will surely accompany each other for a while ;-)
What were your experiences concerning home office with children? I would be very happy to read about you. Write me!