2010 the Google Webmaster Blog published an article about the importance of the loading time of websites for the ranking on Google. John Mueller, webmaster trends analyst at Google, communicated six years later that a load time of less than 3 seconds was desirable. Meanwhile loading time is one of the most important ranking factors and anyone who has ever done search engine optimisation has not been able to avoid controlling and improving of the loading time of their website. The topic and its importance have been known for a long time. Nevertheless, in 2018 websites needed on average about 22 seconds loading time on mobile devices. The frightening thing is that according to a study by Google from 2018, 53% of mobile users leave a website if it takes longer than three seconds to load.
How fast does your website load?
There are different ways you can check the loading time of your own website. Five known tools are:

What is more important: The loading time on a desktop or mobile device?
With the Test My Site tool from Google you can check the loading time on a mobile device. This makes sense, as almost three quarters of all web visits now come from smartphones and tablets. The importance of desktop loading time is thus decreasing more and more. Finally, Test My Site provides an overview of the mobile performance of your website and individual optimisation measures. In addition, the report shows how your website closes down against your competitors and how the speed of your website can affect your sales potential.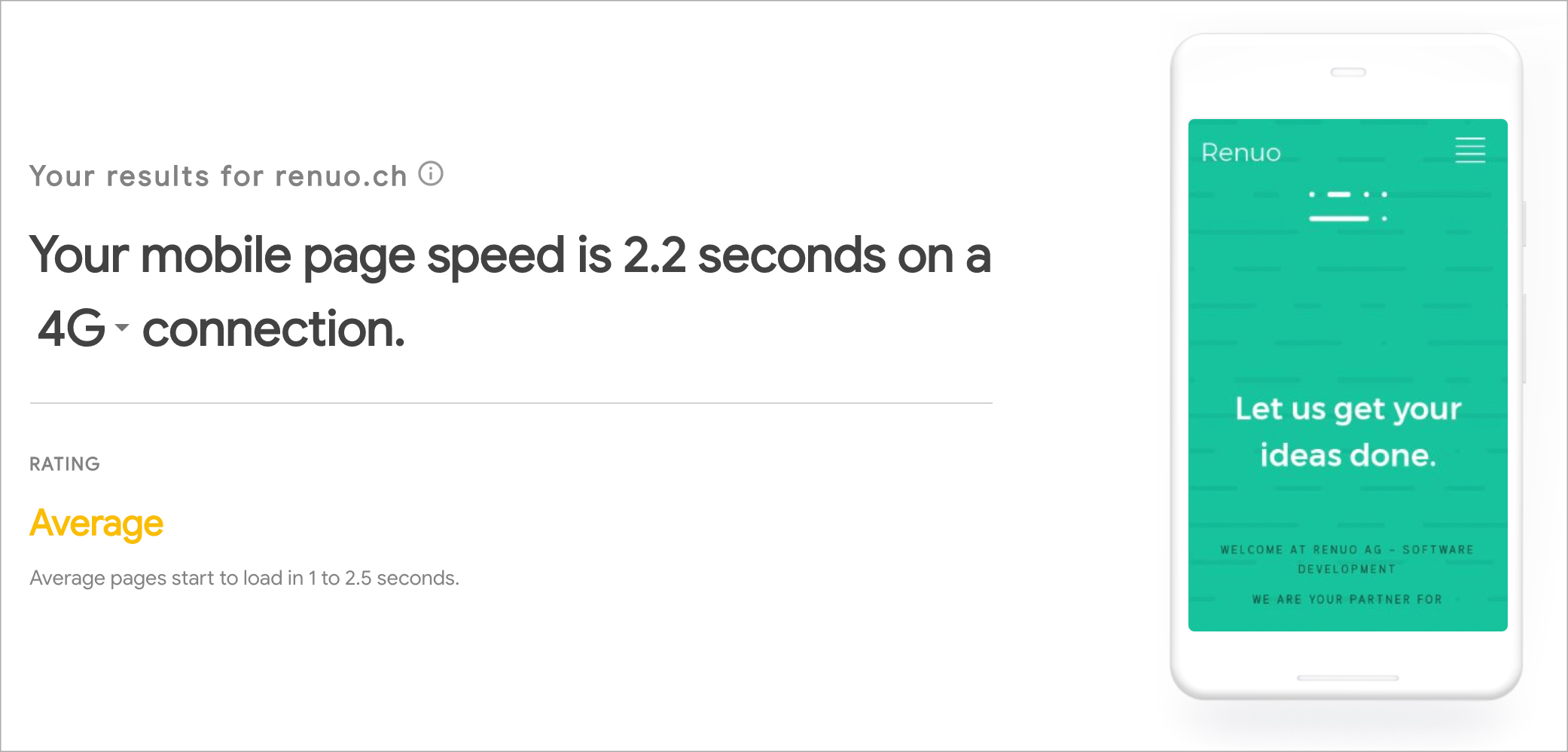 As you can see, our website only takes 2.2 seconds and is still classified «average»! In the report we therefore find some individual optimisation points that should improve the loading time. In general, according to Google, the following points are most important when optimising the loading time:
Avoid multiple page redirects

Enable compression

Improve server response time

Leverage browser caching

Minify resources

Optimise images

Optimise CSS delivery

Prioritise visible content

Remove render-blocking JavaScript
How to proceed now?
Have you tested your website with the tools described above and got a sobering rating just as we have? No need to worry. Although our website loads slowly according to Google, which should lead to user losses, you have found the way to us and read these lines now! :) In addition we are with 2.2 seconds far below the average in a industry comparison (values only available for Germany, not for Switzerland).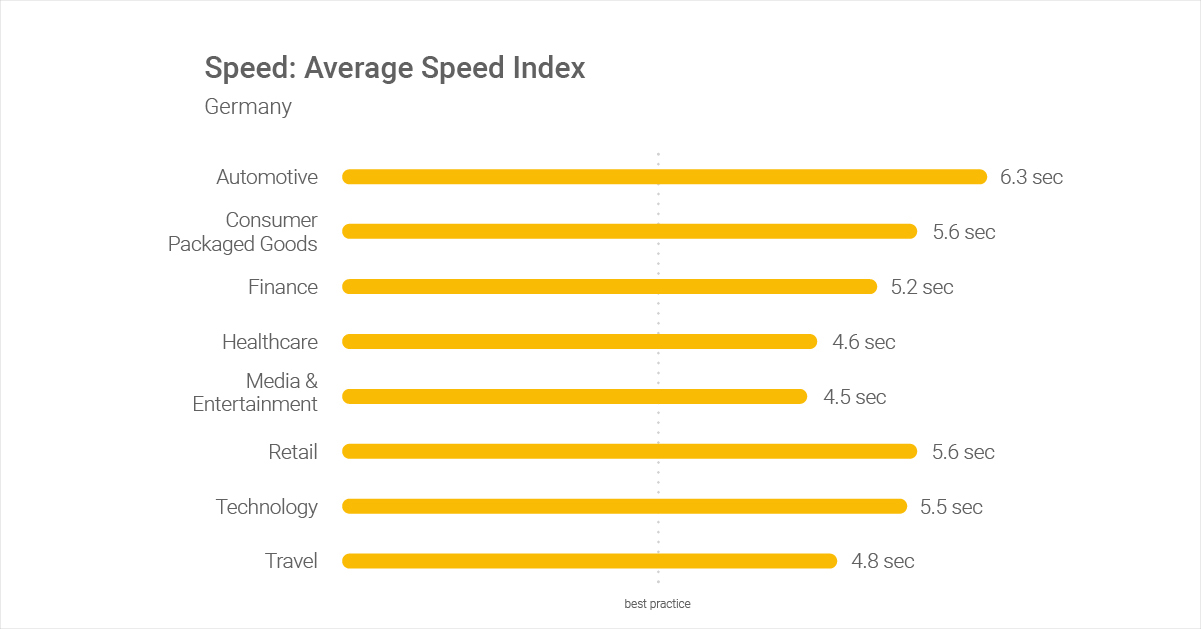 Nevertheless, the topic should be taken seriously, because Google covers over 90% of the market share of all search engines worldwide and if Google decides to punish websites with high loading times, then we will all feel it. Therefore our advice to you:
Discuss the topic with your IT team

Find all «low-hanging fruits»

Implement them step by step

Check the development of your loading time continuously
Now I wish you much success in testing your website! If you need help evaluating your results, please contact me, I will be happy to assist you.