Back in September 2020, I described how we dealt with the new work situation in my first blog post on the home office. In this post, I'd like to follow up on my first report and record our experiences with virtual coffee breaks and «Can-you-hear-me-meetings».
With the end of the first lockdown, we returned to our workplaces in Wallisellen in mid-June. This almost foreign normality really felt good and working in the office almost felt like luxury ☺. Even though the home office has its charms, we missed the personal exchange.
We had optimistically scheduled our annual Learning Week for mid-October 2020. The main purpose of the Learning Week is to strengthen the team and to deepen a specific topic together within one week, true to our values "Together" and "New Ways".
But unfortunately, this time everything comes differently than planned. One day before departure, the home office recommendation came and it was clear to us that we would have to postpone the Learning Week, as we did not want to take any risks.
Almost half a year after the first lockdown and almost four months of home office time, we were now back in the home office full time - but this time we were optimally prepared.
Through the first lockdown, we were already familiar with some video tools and means of communication and the processes were known to us. So the switch to the home office was a lot easier than during the first lockdown. Also, the schools and daycare centers were still open, so childcare was ensured during the home office time, which made coordination a bit easier. In the meantime, we kept our daily standup in writing in our team messenger Slack. There was even a new voluntary virtual coffee break at around 10 a.m. every day, which is also well and gladly attended.

Twice a month, we also have a company meeting, which we now facilitate with the help of MIRO, a virtual collaboration tool.
We have also introduced a «My weekend» panel on Slack. People can voluntarily post pictures of their free time here. Very exciting and enriching for the whole team.
Once a month, we currently still "meet" virtually for "Beertalk". An exchange on business as well as private level. Over a cold beer, various topics prepared by us are presented, which also help us on a business level.
In April 2021, we held our first virtual team event. Together with Team Escape we solved an exciting murder case in different groups. After the fun, each person was still supplied with food and we ate together and played, among other things, Monday Painter.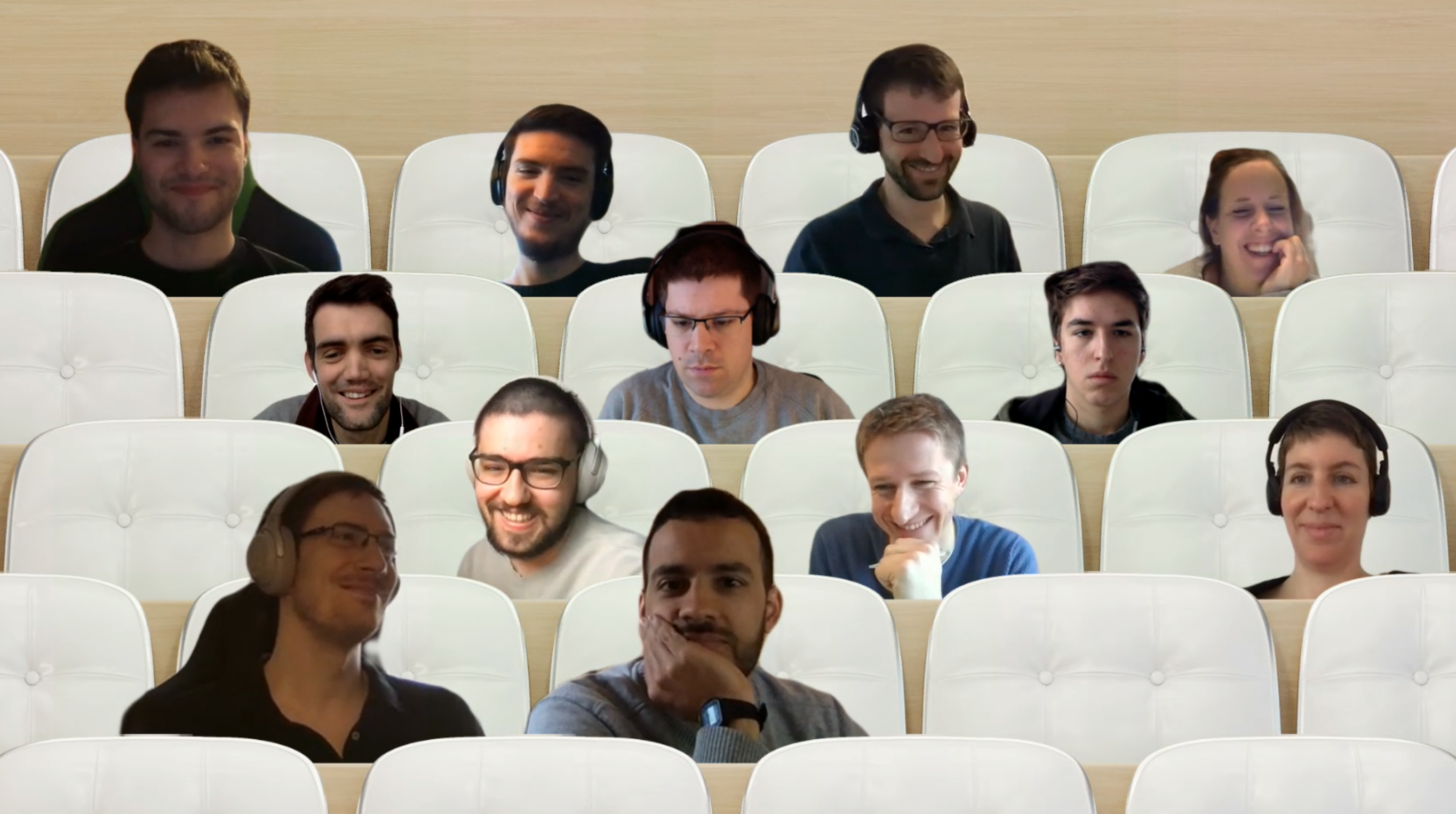 The home office period has also made us rethink our approach. A complete home office for all employees in the long term is no longer an option for us. Personal exchange and collaboration are very important to us. However, the presence time in the office is no longer as high as it was before the lockdowns, which is why we have reduced our office space without further ado.
We always do all the planning roughly two weeks in advance. So that we can coordinate and plan the cooperation of the respective projects well. This «half-time home office model» has proven very successful in our company and serves a balanced workday.
Personally, I find the balance in the office enriching. Getting out of the daily routine and exchanging ideas with colleagues is very important to me. Virtual collaboration is possible with a wide range of tools. Nevertheless, the golden mean is probably also important in collaboration. A purely virtual working world without physical contact and personal exchange would not be desirable for us in the long term.