Artificial intelligence in our everyday life: chance or danger?
At this year's get-together we organised a panel discussion with three external guests. We spoke with them about the impact of artificial intelligence (AI) on our social, economic, working and living conditions of tomorrow. 
Guests at our podium discussion were: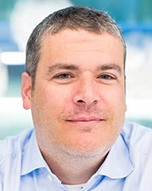 Dr. Marc Holitscher is National Technology Officer and member of the executive board of Microsoft Switzerland. As head of the Technology Office of Microsoft Switzerland, he works closely with companies and accompanies them in the holistic assessment of relevant opportunities and risks in the adoption of cloud-based scenarios. Marc is also responsible for positioning strategic topics such as cybersecurity or artificial intelligence with decision-makers in the commercial and public sectors. Marc holds a PhD in International Relations from the University of Zurich.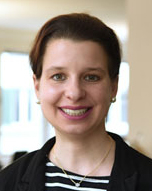 Sophie Hundertmark is the founder of ai-zurich (Community and Conference for AI for Business) and the Swiss chatbot expert. Sophie founded the ai-zurich meetup group in 2018, which subsequently developed into the first AI in Marketing Conference. The event took place in March 2019 in Zurich and was completely sold out. Sophie already taught at the ZHAW, HWZ, HSLU and at the University of St. Gallen.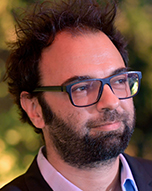 Dr. Markus Kneer is a researcher at the Chair of Ethics of the University of Zurich and Research Fellow at the Digital Society Initiative. He is currently the PI of a 4-year SNF research project exploring biases in mental state ascriptions. Previously he did a postdoc at the Department of History and Philosophy of Science at the University of Pittsburgh, and was a Humanities and Neuroscience Fellow at Columbia University's Italian Academy. He holds a PhD in philosophy and an MA in cognitive science from the Institut Jean Nicod (ENS/EHESS Paris), as well as a BA in Philosophy, Politics and Economics from the University of Oxford.
The podium discussion was moderated by: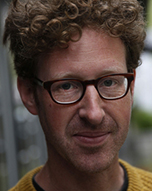 Roland Fischer is a freelance science journalist, curator and culture blogger. As a member of Cooperative Solutionsbüro he is specialized in communication, public relations, workshops and conferences around digital problems.
Impressions
Here you will soon find some impressions of the event.