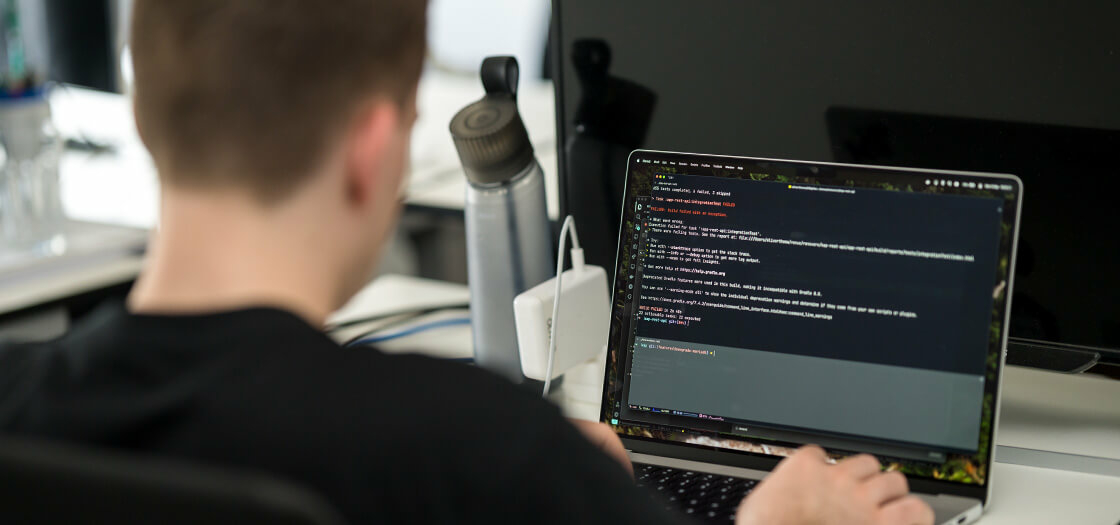 Individualised software development
In the first development phase the code itself is being written and tested. On a testing environment you can observe and release our progress. This is how we make sure that you are content with the final product. With automated tests we ensure that possible faults are automatically uncovered and can be fixed. We continuously plan our next steps with you in weekly or biweekly coordination meetings
After finishing your web platform we take care of maintenance and continuous development of your application. This especially includes monitoring security and updating of software.
Before we chose a technology for the application, we analyse the required features of the project methodically. We employ experts in Ruby On Rails, Phoenix, Angular and React just to name a few. We always chose the technology which offers the most value for our customer.
Design and usability
We offer our customers not just excellent software, but also beautiful design. Your product should be visually appealing and easy to use. Because we want to concentrate mainly on our core competence – web based software development – we work with our partner Henry Gillis from Zürich. Henry is Art Director and Graphic Designer and has been offering his independent services for design solutions for web and print since 2008. He arranges high quality designs, in which the focus is always good user guidance.
Every project is different, unique and requires individual counselling. Henry doesn't give us finished products, but concentrates on that which is most important: the end user. Together with you we will find, design and implement a fitting solution. That is how you will get an individualised and solution fitting your needs.